Plant of Life CBD Oil 10%
Plant of Life CBD Oil 10% offered by the brand Plant of life has been in charge, over the years, of developing products with a high content of Cannabidiol.
In addition, they offer articles with the highest quality standards. Plant of life is fully responsible for verifying the development of each complex product.
They even control the entire hemp production process until its last stages for the analysis of the manufactured product, by an independent analytical laboratory.
Therefore, they employ a slow and careful procedure in the production of each Cannabidiol compound product. However, the quality they confer makes it worth the wait.
For this reason, we will show you one of its most outstanding products, which is the case of Plan of Life 10% CBD Oil . Additionally, we will explain in detail all the steps you must follow to use it in an ideal way.
Get to know the 10% CBD Oil that Plant Of Life offers you
Among the product, it has a cannabis essence in a pure state, this brand offers you a CBD oil of the highest quality, in a cannabidiol concentration of 10%.
Keep in mind that this oil has an intermediate grade that will allow you to enjoy the benefits of this cannabinoid without fear of overloading your body.
Additionally, the cultivation of the hemp plants used in the creation of this CBD oil is 100% biological and in its manufacturing process they have been very careful not to use any product of synthetic origin as is usual in the field of food. .
Keep in mind that the WHO has made it clear that CBD is not a dangerous or addictive substance , and this product is certified by the European Union.
What are the properties of the Plant of Life CBD Oil 10%?
Repairing: 

This product provides radiance, nourishment and 

relief for sensitive, atopic and inflammatory skin conditions such as psoriasis, eczema and acne.

Anti-inflammatory: Reduces inflammation by inhibiting and blocking cyclooxygenase activity .
Analgesic: It 

helps to relieve or eliminate pain, by reducing the production of 

prostaglandins

 , responsible for the sensation of pain. 

Reduces pain of medium / high intensity.

Antibacterial: Totally 

eliminates bacteria and microbes. 

Disinfects and reduces the possibility of infection. Reduces and protects from viruses like herpes.
Regulator: 

It is a regulator of the production of sebum and cells. So it is indicated for conditions such as acne, eczema or psoriasis.

Antioxidant: 

They fight free radicals, 

taking care of your skin from aging and pollution.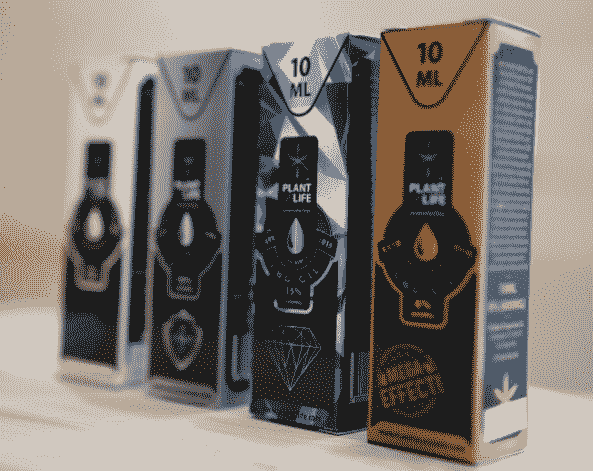 How much Plant of Life CBD Oil 10% to use?
The amount of oil to be used will depend mainly on the use to be given, as well as the percentage of CBD that the product contains, the weight of the person, among other aspects. There are many factors that influence, when using the Plant of Life CBD Oil 10% .
However, it is recommended to use it progressively , for this, it is ideal to use a low dose the first few times, and gradually increase the intensity, until you achieve the desired effect.
It should be noted that it is important to consider the dosages indicated by the manufacturer so that you can obtain the results you expect.
What are the characteristics of Plant of Life CBD Oil 10%?
The Plant of Life CBD Oil 10% is a product that contains Cannabidiol, organic sunflower oil and cane extract from the plant in its entirety . Each bottle of this product has a concentration of 10% CBD in 10 ml.
The multiple results offered by this product are prolonged so it can be stored for a long period of time. Before its distribution, it is subjected to rigorous quality controls and organic production certifications .
Notably, q ue this product is free of heavy metals or any toxins . Well, it is made with the highest quality standards to provide the best natural content.
In fact, this product has been made through a process of total elimination of all types of chemicals.
Other Features of Plant of Life
It has a concentration of 10% CBD.

The amount of the contents of the container is approximately 20 drops.

CBD is extracted through the CO2 process, so it does not lose any of its properties.

The 

Plant of Life Oil 10% CBD 

is a full spectrum product.

The bottle where it is packed is dark amber, 

this offers greater protection to the content of the product 

, that is, it protects it from oxidation and external sources of light.

The package contains an easy-to-use dropper.

It is a vegan product that does not contain additives or synthetic cannabinoids

 

THC levels are quite low, with only 0.06 to 0.08%. This means that it does not produce psychoactive effects.

On the other hand, you will have no problem buying it in online stores like ours or in any growshop. Its sale is 

legal in Spain.

Because it contains hemp oil, 

you can enjoy a large number of minerals such as magnesium. Phosphorus, iron, potassium, calcium and zinc

 , as well as other micro elements that contribute to the health of your body.
You also have this oil in Plant of Life 3% CBD Oil and Plant of Life CBD Oil 20% format .
What benefits does Plant Of Life CBD Oil 10% bring you?
This professional-use product contains a significant amount of benefits due to its properties . Since, hemp helps in a bold way to alleviate any type of serious pain. On the other hand, the benefits of cannabis are a really controversial topic in the field of health.
However, thanks to the scientists and the users themselves, the quality and effects of CBD have been proven for multiple conditions . Next we will classify the benefits of CBD oil for you.
Contributes to reducing inflammation of the muscles
One of the characteristics of this product is its great anti-inflammatory effect . Well, it is a natural compound that can be used by patients who perform work that requires strength or strenuous exercises. 
Manage stress
Thanks to the numerous medical tests that have been successful, it has been proven the positive effects of this product to control anxiety and stress . Therefore, it is used by a good number of people who require a product that can relax their system in a natural way.
CBD oil for a pleasant sleep
Another benefit of this CBD oil is the regulation of sleep cycles in people. However, its results are really accurate. Therefore, it is important that you always visit a specialist to advise you correctly.
It is worth mentioning that l as pills to control common sleep problem sometimes are harmful to health. Well, the vast majority of them cause side effects.
Therefore, it is always important that you opt for products that do not contain chemicals, nor can they cause any harm to your health.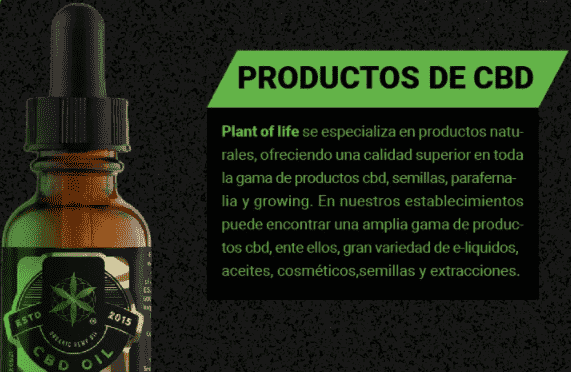 Helps with muscle tension
The Plant Of Life CBD Oil 10% helps you relax muscles, releasing tension . Therefore, it collaborates effectively in reducing stress in general.
The anti-inflammatory properties of CBD that we mentioned earlier, added to the various fatty acids that this 10 % oil has , help relieve tension in areas of stress accumulation.
Also, the acid promotes the recovery of our body after doing extensive exercise routines, something vital for athletes and people with high activity.
With a simple rub of hemp oil in areas of stress, muscle tension or inflammation, they significantly help to release tension and relax the body. You could say that this hemp oil is one of the best alternatives for the relief of discomfort and tension.
How to use the Plant of life CBD Oil 10% oil?
To use Plant of life CBD Oil 10% it is important to take into account certain steps to follow to use it correctly according to the manufacturer. To do this, below we will offer you the steps so that you can get the most out of your oil. 
Before using the product it is important that you shake the bottle so that all its elements can be unified.

Later, 

you must fill the pipette that comes in the dropper.

Then, check that the CBD oil comes out without any problems.

You can use the 

Plant of life CBD Oil 10% 

, mixing the number of drops recommended by the manufacturer in your favorite moisturizer, 

if you wish, apply it directly to your skin.

Another of the uses that you can give it is to include it in the wax to make candles or use it together with your essential oils to decorate your space.
What is the correct way to dose this oil?
For many people this topic is somewhat confusing. Since, many of the manufacturers of these products usually give recommendations of the doses that the patients should keep up to date . Well, more and more people are waiting for advice to correctly dose their CBD oil.
However, you should keep in mind that the amounts are different for each person. Well, the dose of each person can vary by various factors. Since, each client presents totally different physical characteristics and conditions.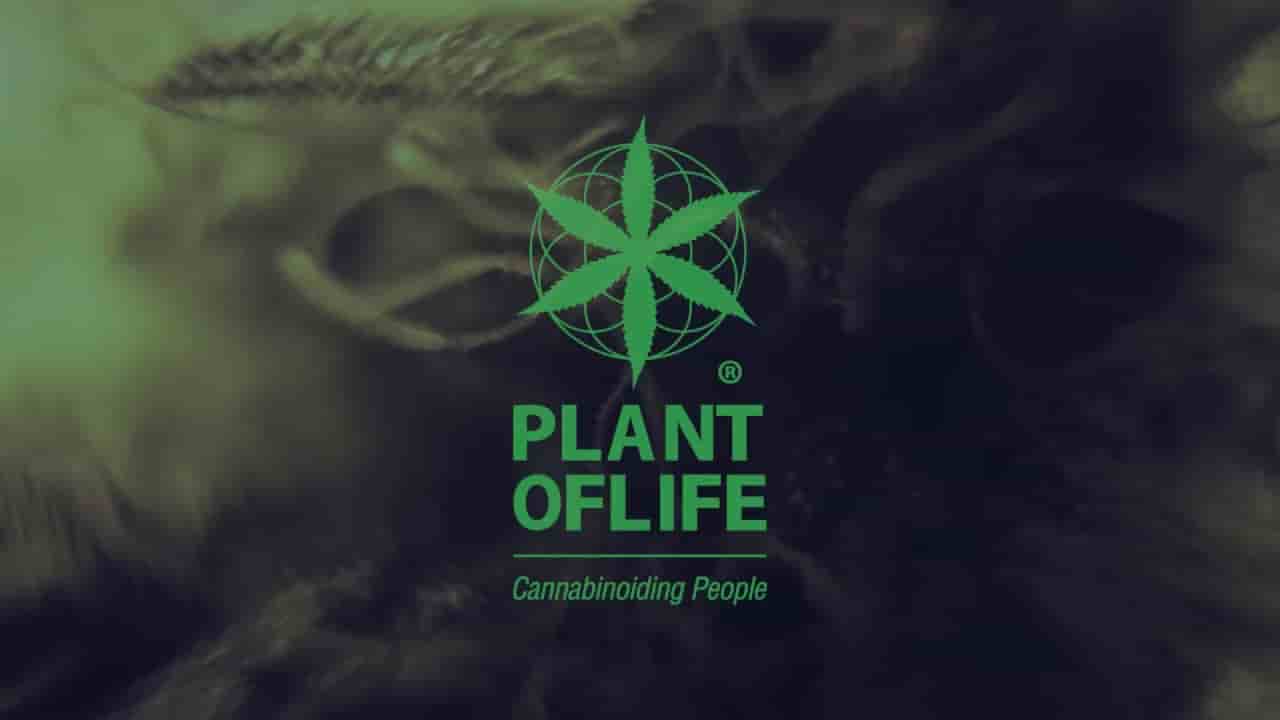 Correctly dose the Plant Of Life CBD Oil
Keep in mind that in each organism the reaction is different. Therefore, it is necessary that you go to a specialist to supervise the supply of oil.
However, we recommend that you consume the product in small doses and then gradually increase the amount until it meets your needs.
Additionally, it is important that you know that CBD must be dosed with great caution and foresight. Knowing the exact dose can be somewhat complicated, since the amount you consume will vary due to the following factors:
It significantly influences the body weight of the person.

Its action depends on the method of its administration.

The desired effects according to the needs of the person.
Remember that the oil dosing process in general is a process that consists of tests. For this reason, we always recommend that you start with small doses to efficiently adjust the amount to your needs.
Does Plant Of Life CBD Oil have side effects?
You are surely wondering if this product can generate some kind of contradictory effect on your health. You should know that it is very unusual and unlikely that you will have any side effects from these kinds of oils.
However, it is important that you understand that the body is very complex and you need to pay attention to any side effects that you may have, even with the use of CBD oil.
But, if you are experiencing fatigue, nausea or dizziness it is important that you reduce the dose of CBD you are using. Then gradually increase the amount of oil again. It is important that if you present these conditions you use it for just a couple of days.
As we have mentioned, the Plant Of Life CBD Oil is a natural product in its entirety. At no time is coloring added, or artificial aroma that can change the appearance of it.
Conservation of Plant Of Life CBD Oil
Despite being contained in a protective container, it is recommended to store it in a place away from light, heat, and that is cool and dry. After opening the container, you should keep it stored in the refrigerator.
The product may undergo certain alterations in terms of its color or appearance once opened. But, keep in mind that this does not modify the properties or the quality of the Plant Of Life CBD Oil , since it is a natural reaction of the raw materials of the product.
The oil CBD may have a shelf life of 6 months after its opening, approximately. All this will also depend on the way in which you have preserved it.
We also recommend that you visit other sections of our FarmaCBD online store so that you can see the wide variety of products we have for you.
Composition of Plant Of Life CBD Oil
THC is less than 0.2%.

It has an average CBD of 10%.

Pure hemp oil with 1000 mg of CBD.
At FarmaCBD we not only have the Plant Of Life CBD Oil as a supplement with CBD so that you can improve your health, we also have a wide variety of products that can help you, visit our Store section and you will find everything you need.
On the other hand, if you want to have more information about CBD you can visit our Blog or FAQ section .