India Cosmetics Serum
India Cosmetics Serum based on hemp seed oil is a product made from natural products , and has a  super concentrated formulation  that guarantees  intense hydration .
In other words, it is ideal for stimulating the regeneration of dry, irritated, flaky or delicate skin, effectively but at the same time respectful. Its main ingredient is cannabidiol oil, which is responsible for offering a moisturizing effect that relieves pain and irritation, promoting skin healing and increasing its resistance to cold temperatures. 
It also contains Aloe Vera, which offers a powerful, totally calming and regenerating effect, relieving flaky and dry skin. D-Panthenol completely eliminates redness and acts as an anti-inflammatory agent, as well as providing moderate softening and healing effects.
Finally, Vitamin E is responsible for protecting the epidermis and regenerates collagen fibers, softening and hydrating the most superficial layer of the skin. This is a totally THC-free product, being completely legal.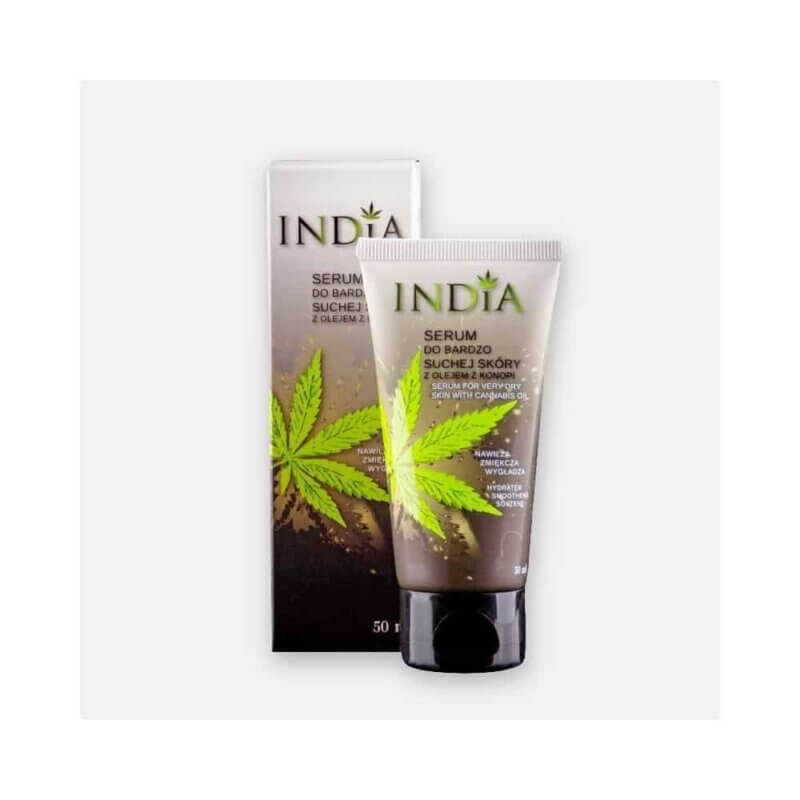 Features of India Cosmetics Serum
This extra concentrated cream for the skin of the face and hands

With high moisturizing and regenerating power

Eliminates irritation and redness

Heals flaky and dry skin

Based on Hemp Seed Oil, Aloe Vera, Vitamin E and D-Panthenol
What can India Cosmetics Serum be applied for?
This high-quality product is very functional and practical, and it can be applied in different cases. And then we will mention some of them: 
It can be used perfectly for the relief of chronic pain .

Also for injuries to joints, spine and muscles.

Helps warm up joints, muscles and back, before or after physical activity. 

It is an excellent alternative to warm cold hands and feet.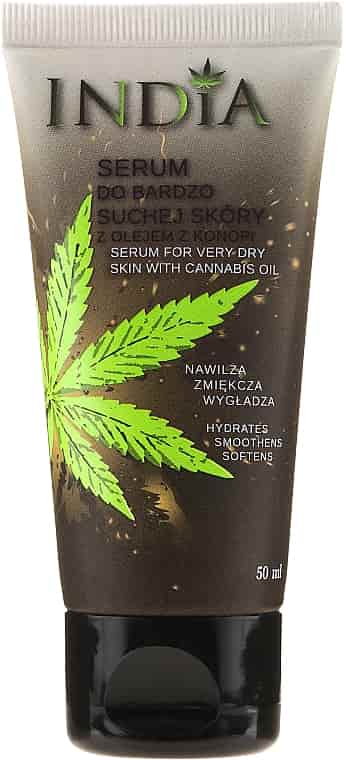 Warning
Please note that 

CBD products

 are not intended to diagnose, treat, or cure any disease.

The product has a THC content of not more than 0.2%. 

It is totally natural, so it does not cause irritation. 
Before using it, visit a specialist who will tell you the dose to use, according to your physical characteristics.