Cannactiva CBD Facial Cream
The Cannnactiva CBD Facial Cream is made with a moderate content of cannabidiol that acts on our skin, providing all the benefits of cannabis to our skin . In today's market, many people are more often looking for products that perfectly suit their needs. In addition, that the compounds of said product are totally effective and natural. If you require a completely professional product to improve the condition of your skin, Cannactiva CBD Facial Cream is your solution.
Well, it is a CBD cream with excellent properties that improve, hydrate, rejuvenate and moisturize the skin of your face and neck. Additionally, it is easy to use and for all skin types. Next, we will tell you all the characteristics of this product. 
About the product
The Facial Cream Cannactiva CBD is a product containing a combination of certain oils, such as hemp. Also, it is made with mango butter, calendula, vitamin A, among other compounds. All of them are the perfect combination to improve the texture of the face.
Additionally, this cream is ideal for all skin types. Well, its components are completely natural. And, they are ideally suited to the most demanding skin conditions. 
Do you want to know more about this product? If so, we recommend that you visit the following article .
What ingredients does Cannactiva's CBD Facial Cream contain?
This product has a selection of the best ingredients to enhance its benefits for the skin . In addition, each of them plays an important role in the elaboration of quality of the product. Among its most outstanding ingredients we can find:
Cannabidiol

Hemp seed oil

Mango butter

Retinol

Asiatic spark

Cannativa Complex

This product has a less than 0.2 percentage of THC.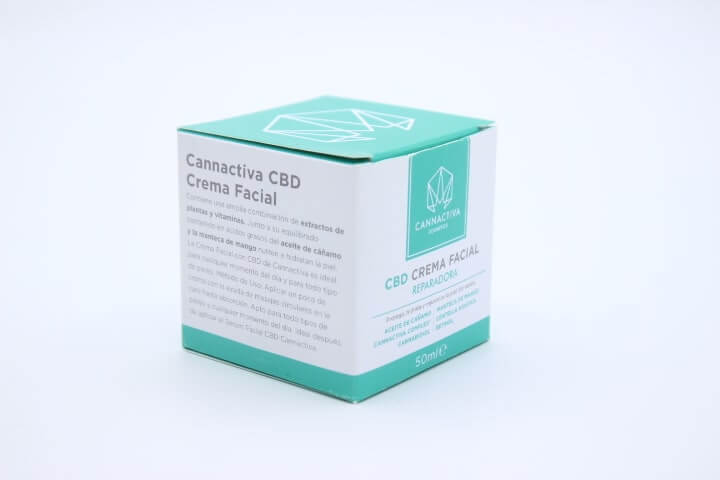 What are the benefits of this product?
This excellent product has a significant amount of benefits that fully aid skin care . In addition, it is one of the most recommended products made with CBD for its quality natural properties. Next, we will tell you what are the main benefits of this cream. 
Its application helps hydrate, deeply nourishes, and protects the skin of the face and neck. 

Contributes to the repair of the skin. 

This product has properties that reduce the signs of aging.

It improves skin texture. 

Helps reduce redness. 

Professionally renew the mitochondria in the skin. 

The product helps to improve the quality of the skin. Well, it gives it elasticity and complete softness. 
If you are looking for skin care products we suggest you visit our store .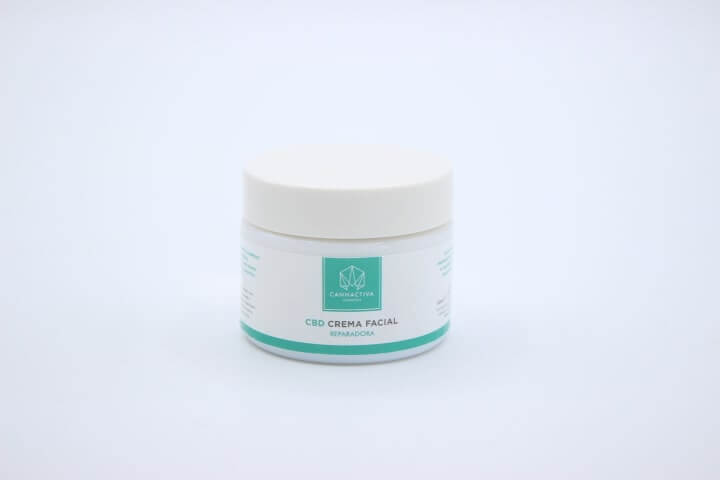 Method of use
The way to apply this product is really simple and practical. Well, this cream is completely soft and is immediately absorbed into the skin . Therefore, its application does not involve efforts. To apply it you just have to follow these simple steps:
Thoroughly cleanse your face before applying the product. To do this, you need to wash your face and neck with soap and water. 

Afterwards, dry your face with the help of a soft towel. 

Then, apply a little cream all over your skin in circular motions. We recommend that you apply a thin layer so that the absorption of the product is more effective and faster. 

Also, keep in mind that this product can be applied at any time of the day and is suitable for all skin types.