Cannactiva 10% Cannabidiol Oil
Cannactiva 10% CBD Oil is an oil extracted from organic hemp seed crops of the highest quality and certified by the European Union.
This oil is free of pesticides and herbicides, it is full spectrum and does not contain any psychoactive compounds . It is also naturally extracted and no solvents are used for manufacturing.
The components of Cannactiva 10% Cannabidiol Oil are 100% organic, vegan and gluten-free. Therefore, it is an ideal product since it does not generate side effects, it is not tested on animals and it is suitable for vegans and vegetarians.
Cannactiva contains a composition rich in phytocannabinoids, guaranteeing the best effect.
It all begins when you see that the oil has a golden honey color and then an exquisite herbal aroma, passing through your taste buds and providing the best benefits naturally in your mind and body.
Cannactiva 10%
When buying Cannactiva 10% Cannabidiol Oil what you will have to know is that you can find it in two sizes: 10 and 30ml. And with different concentrations: 250gr of CBD, 500gr of CBD, 1000gr of CBD, 2000gr of CBD and 3000gr of CBD.
The oil extracted from the plant is bottled in glass for better conservation, and comes with a dropper so you can measure its quantities perfectly. We always recommend storing it in a cool and dry place (for example, the refrigerator), and taking into account its expiration date.
CBD oil is obtained from hemp, it is not psychoactive because it does not contain THC. Products obtained from marijuana without THC , but with CBD are already being marketed as supplements because they have many benefits.
Once the product is opened, it can be stored for a month and a half.
Shake before using.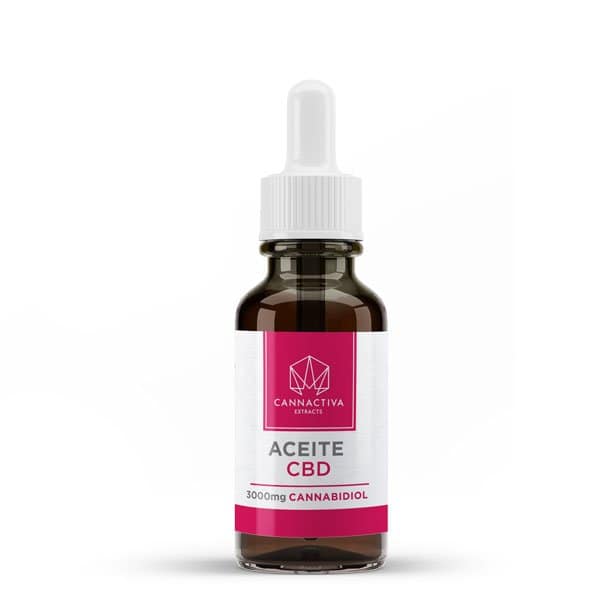 How many drops of Cannactiva 10% Cannabidiol Oil to use?
It is important to note that Cannactiva does not perform diagnostics and the dosage will depend on each organism. The information we can provide you is an estimate, but it is always essential to consult a doctor. Especially because it can be ingested or as a topical use, and that will depend on each case.
They influence your sex, health, metabolism, blood pressure, your reaction to CBD, your weight, your sensitivity to cannabis, the CBD products you choose.
We will give you recommendations but it is always important to go to a specialist doctor before using it, since this product is not intended to diagnose, cure or prevent any disease or disorder.
Below we will detail each product mentioned, in the size of a 10ml dropper bottle that contains approximately 200 drops.
Cannactiva 10% Full Spectrum CBD Oil
Whether the cannabis oil is full spectrum or full spectrum indicates that in addition to cannabidiol it has other components, in the case of Cannactiva: terpenes and flavonoids. In addition, it works perfectly as a supplement rich in Omega 3 and Omega 6.
As for Cannabis terpenes, they provide the flavor and aroma of cannabis.
It is scientifically proven that essential oils from plants, especially cannabis oils, have therapeutic properties and pharmacological basis especially in the aromatherapy environment. These properties depend on the terpene in question and its quantity and quality.
If we look at the main terpenes in cannabis we can see:
Myrcene: 

with 

anti-inflammatory and analgesic properties.
Pinene: 

with 

antibiotic 

properties 

and beneficial for memory.
Limonene: 

with 

anxiolytic

 effects 

and reduction of symptoms in depressed patients.

Linalol: 

with 

analgesic, anticonvulsant and anxiolytic effects. 

It 

can 

even 

relieve burns.

Eucalyptol: 

with properties 

against asthma, sinusitis and used as a local analgesic.
But by themselves, terpenes do not generate these effects, although they do with their interaction with cannabinoids.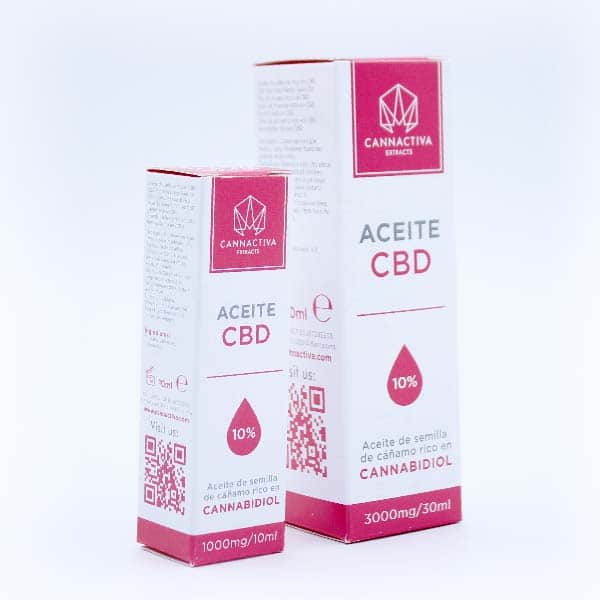 Cannabinoids, flavonoids and terpenes interact with each other and are responsible – although to a different extent – for these effects , mentioned above.
As for flavonoids, these are phytonutrients present in the skin and outer layers of plants. They provide color and help attract pollinators. They are natural antioxidants so they protect plants and their properties from oxidation, thus preserving their composition.
The CBD oil from Spain begins when the seed grows under a warm sun and a soil rich in nutrients that provide the plants with maximum vitality so that its final product provides us with the desired benefits for our well-being.
By buying CBD , you will be investing in a PREMIUM quality oil , since Cannactiva has an impeccable ethic when it comes to offering the best product on the market from Barcelona to the entire EU and more.
In the company they truly value what nature can offer to the human being in terms of well-being and that is why they subject their products to rigorous controls, so that they can always maintain this quality and this excellence for their customers , both new and existing.
Recommendations about the use of Cannactiva 10% Cannabidiol Oil
Among all the products on the market that contain CBD from organic and certified hemp. But Cannactiva's CBD oil is best known for its effectiveness.
How can you use it? Here we offer you the best option so that you get the maximum benefits from cannabis oil:
Topical Use – The oil and the benefits that come with it are absorbed by the skin . One of the most important properties is that it is anti-inflammatory, therefore, if you suffer from any ailment you can place it on that place. It is widely used by athletes, who confirm its powerful effect.
You have to know that: being an organic product, the effect of Cannabis takes between 15 or 30 minutes to appear, depending on the route of administration.
Warnings:
Do not use if you are pregnant or breastfeeding.

Keep out of the reach of children.
It is always good to consult a doctor before modifying your diet or using a new food supplement and even more so in these cases.
We remind you: at Cannactiva we have excellent products with proven efficacy, but we do not pretend to diagnose, treat, cure or prevent any disease. Our professional ethics is our highest value and we believe that medical professionals can advise you accurately.
Profits
Anti-inflammatory

 .

Analgesic.

Anticonvulsant

 .

Antioxidant

Sleep regulator

 .

Anti-nausea and antiemetic.

Anxiolytic.

Antipsychotic

Immuno-modulator.
Why use Cannactiva 10% Oil?
The oil CBD Cannactiva with medical supervision if consumption treatments or other concerns, can be used to:
Aromatherapy, 

for its exquisite aroma or by professionals in aromatherapy who indicate it.

To calm and relieve pain , such 

as headaches, joint pain, chronic pain, muscle pain, inflammations.

It makes it possible to regulate sleep if you cannot reconcile it, 

as well as to regulate states of anxiety.

In cases of depression, 

cannabinoids interact with neurotransmitters that generate serotonin.

The drops are also good for stress states.

To reduce weight as they increase metabolism and suppress appetite.
How Cannactiva works
Cannactiva is a Spanish company, located in Barcelona, with an excellent track record in developing CBD-based products for different external uses, such as creams and oils.
The company follows rigorous laboratory controls, thus complying with EU regulations. Its products are registered with the European CNPN code and that is why they undergo quality controls to offer the best product to their consumers.
At Cannactiva they apply the method of origin for extraction, they are passionate about their work and aim for a company philosophy where ethics, local organic farming and good practices reign. This company was born out of a love for misunderstood nature.
Cannactiva is a company with excellent ratings from its customers. since it provides excellent results in a short time. As we will see, its flagship product is cannabidiol oil in different concentrations.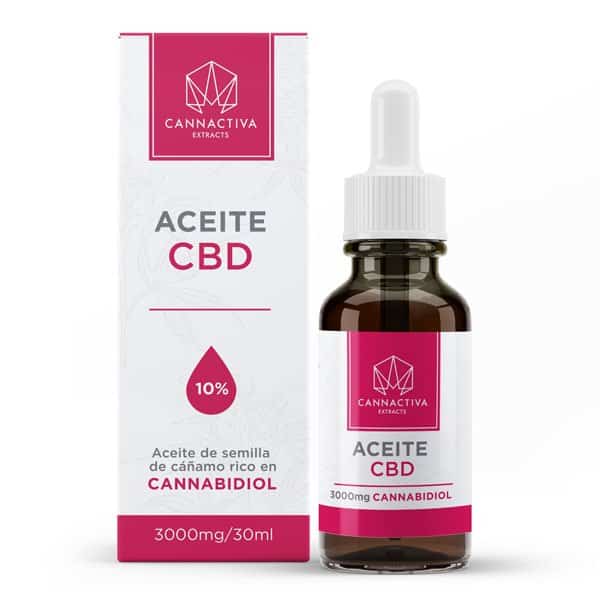 Probably the best CBD oil in Spain
The philosophy of this brand is very simple: love for nature, peace and respect. We hope that this intention reaches you and then we will show you and detail our star product point by point: cannabidiol or CBD oil, or as we know it in English version CBD oil.
In conclusion, hemp, Cannabis sativa L, is one of the oldest plants on our planet and has been of great use to humanity throughout history. Due to its great versatility, this plant presents many sources of wealth everywhere: fibers, food, medicine, fuel energy and many more applications are obtained.
Buying Cannactiva 10% will help improve your quality of life and well-being.
Thanks to the delicate processes that Cannactiva carries out in the treatment of the plant, the purest oil that can be obtained will be obtained, with a golden honey color, a pleasant flavor and aroma of herbs, a unique product on the market.
In each drop, thanks to the fusion of its elements, the result is that it provides all the benefits of the original hemp plant intact. The smell, flavor and texture of the plant oil are very pleasant and with a spicy touch.
It should be noted that CBD products are not drugs and cannot be used to diagnose, treat or cure diseases. Always consult your own doctor before starting a treatment.
Featured active ingredients
Hemp seed oil
This unique Cannactiva oil can help you reduce wrinkles and fine lines. It also contributes to preventing the signs of skin aging.
On the other hand, it contains oleic acids and linoleic acid, it should be remembered that they are acids that the body does not produce. But they are beneficial for the skin, when using it you will enjoy a really healthy and glowing skin.
Hemp extract – cannabidiol – CBD 1000mg
Hemp extract has relaxing properties that allow it to alleviate a large number of health problems caused by inflammation and various ailments . In another sense, it has been shown to be useful when used in cases of dermal dysfunction.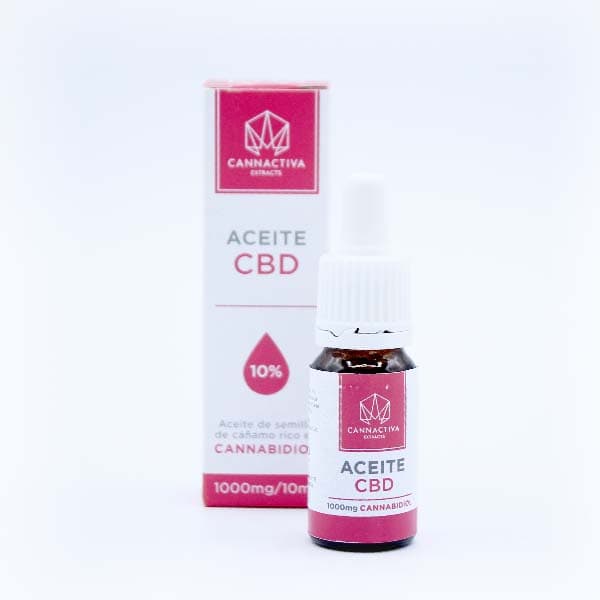 What other cannabinoids do you find in Cannactiva 10% Cannabidiol Oil?
The Cannactiva 10% Cannabidiol Oil is a product made in Spain, under the strictest quality controls. Its ingredients include other cannabinoids in less quantity than CBD , these are:
CBN – Cannabinol

CBDA – cannabidiolic acid

CBC – Cannabichromene

CBDV – Cannabidivarin

CBGA – Cannabigerolic acid

CBG – Cannabigerol
All of them together form an oil with large amounts of phytocannabinoids that ensure that you will enjoy the best effect.
What is the best way to use Cannactiva 10% Cannabidiol Oil?
You can use 1 drop 2 times a day.

It is a product approved to be used as external use.

Apply to the affected area before doing a physical activity, during it or when you finish. Its use is recommended when doing physical exertion.

No you do not exercise, do not worry, you can also use it daily.

Before using this oil, we recommend that you check the expiration date of the product.
The Cannactiva 10% Oil Cannabidiol is just one of the oils that we offer in FarmaCBD your friend online store.
In it you will find a wide range of products made with CBD , which will help you improve your lifestyle.
Take some time and visit our catalog where you will find products of the best brands in the market and of the best quality, since before offering each of them, we take care of carrying out an analysis to be able to offer you only the best ones for your health.
We recommend our section on CBD oils where you will find oils for different types of applications. We did not forget the pets , they also have their special oils. You can also find CBD creams for each part of your body here.
Not only will you find a wide variety of products to buy, we care about our customers and keep them informed of everything related to CBD. For this you must visit our Blog or FAQ section .