CBD Medicine
The medicine cbd is something everyone gains more popularity you know? Oil or other cannabidiol compound products have been considered effective medications for relieving chronic pain . In the same way, it is an excellent complement to medical treatments. 
Many doctors have explained how CBD can help people feel better and treat pain caused by illness or other reasons ideally. Therefore, a large part of the world population has been encouraged to enter the world of CBD medicine .
If you are interested in knowing the contributions that CBD has in medicine , you are in the right place! Well, below we will tell you some essential details so that you can understand the main reasons for its use in medicine. 
[knock]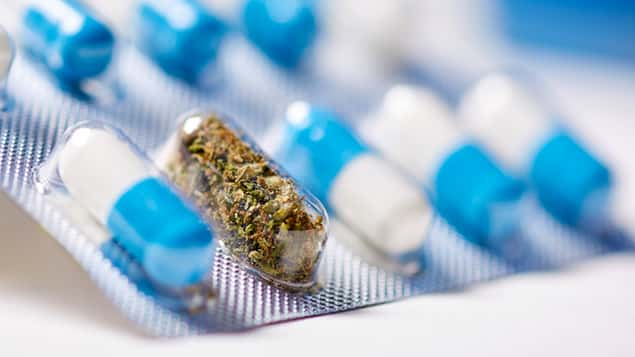 What is cbd?
The Cbd or Cannabidiol is basically a chemical compound found in the plant Cannabis Sativa. In it, more than 80 chemicals, known as cannabinoids, in the Cannabis Sativa plant have been identified . 
Although delta-9 tetrahydrocannabinol (THC) is one of the active ingredients in this plant, cannabidiol is also obtained from hemp, which has only a minimal amount of this component.
Cannabidiol is a product frequently used to treat seizure disorder (epilepsy). Also, it is used to treat anxiety , pain, a muscle disorder called dystonia, Parkinson's disease, Crohn's disease, and many other conditions.
Regulation in Spain of cbd
In Spain there is no specific law regulating the production or consumption of CBD . Therefore, this substance is subject to different interpretations in international conventions and jurisprudence, both national and international. 
These regulations in Spain are based on the 1961 Single Convention on Narcotic Drugs , in which Cannabidiol is not specifically controlled unlike THC. However, cannabis extracts and tinctures are. 
On the other hand, the interpretation made by the AEMPS that all cannabidiol products such as cannabis extracts are included in List 1 of the single Convention on Narcotic Drugs of 1961. 
Therefore, they have indicated that these substances are included in the control list, they have a narcotic nature and must be regulated in the current legal system by Law 17/1967 .
In this way, the AEMPS mentions that the productions, manufactures, exports and imports, use, trade and possession of these CBD products must be limited to medical and scientific purposes. 
Are CBD and THC the same?
Many people in the world do not know what the differences are between CBD and THC , which drastically affects the use of CBD medicine . To begin with, it is convenient to know that no, CBD and THC are not the same.
It should be noted that Cannabis has more than 500 100% organic compounds, of which approximately 113 are cannabinoids. Among these cannabinoids we can mention CBD and THC . 
THC (tetrahydrocannabinol) is the psychoactive compound that predominates in the Cannabis Sativa plant , which is responsible for the psychotropic effects for which cannabis is known worldwide.
On the other hand, CBD is a compound that does not have psychoactive effects. In addition, it has really beneficial properties to improve and alleviate certain ailments and conditions. 
However, both share a fairly efficient therapeutic value , which is enhanced when they work together, which provides a synergistic effect. That is, Cannabidiol increases some properties of THC, such as those of an analgesic nature for example. In addition, it counteracts its psychoactive effect. 
How effective is CBD in medicine?
Medical bases such as the Natural Comprehensive Database (Exhaustive Database of Natural Medicines) have classified their efficiency based on data and scientific evidence, different scales:
Effective

Probably Effective

Possibly effective

Possibly ineffective

Ineffective

Insufficient evidence to make a determination
Its classification on the efficacy scale starts as follows:
Probably effective for:
Seizure disorders (epilepsy)
It was shown that a cannabidiol product called Epidiolex, GM Pharmaceuticals significantly reduces seizures in adults and children with various conditions linked to seizures .
This product is also a medicine prescribed in medicine to treat seizures that are caused by Dravet syndrome, Lennox – Gastaut syndrome or tuberous sclerosis complex.
Additionally, it has been shown to dramatically reduce seizures in people with Sturge-Weber syndrome, Febrile Infection Epilepsy Syndrome (FIRES), and specific genetic disorders that cause encephalopathy. It should also be noted that this CBD product is used together with other traditional anticonvulsant medications.
The products CBD not have insufficient evidence according to this database to make a determination in the following cases:
Cannabis abuse disorder
Preliminary research has suggested that taking cannabidiol products may slightly reduce the amount of cannabidiol that people use when they are trying to stop using cannabis.
Diabetes
The information they determined for diseases like diabetes is that cannabidiol intake does not lower blood glucose control in adults with type 2 diabetes. 
A type of bowel disease (Crohn's disease)
Preliminary research indicates that taking cannabidiol does not reduce disease activity in adults with Crohn's disease . But, it does alleviate some of your symptoms. 
A movement disorder marked by involuntary muscle contractions (Dystonia)
Currently, the positive effects of the compound cannabidiol in treating dystonia disorder have not been proven .
Muscle damage caused by physical exercise
The information that currently exists reflects that cannabidiol or cbd does not appear to prevent muscle injury or pain after exercise. But, thanks to other of its properties, it is very effective in relieving pain caused by physical conditioning.
A condition in which the transplanted part directly attacks the body (fragile X syndrome)
Some research suggests that applying CBD gel could reduce anxiety and significantly improve behavior in children with fragile X syndrome .
Research on Temporomandibular Disorder or TMD
Current research on this disorder indicates that applying CBD oil to the skin can improve nerve function in people with TMD (temporomandibular disorder).
A condition in which the transplanted part attacks the body (
GVHD
graft-versus-host
disease)
This host disease is a very delicate complication that can appear after a bone marrow transplant. The information that has been discovered on the daily intake of cannabidiol suggests that its administration beginning 7 days before the bone marrow transplant and continuing for 30 days, can prolong the time that this condition manifests itself.
Obesity
Data on the effect that cannabidiol has on obesity suggests that taking a hemp extract that is enriched with Cannabidiol could enhance weight loss.
Multiple sclerosis (MS)
Preliminary research has reported that taking a cbd spray placed under the tongue (sublingual) could help to significantly reduce pain and muscle stiffness in people with MS.
A type of anxiety that is marked by fear of some social settings (social anxiety disorder)
The information provided scientifically reveals that cannabidiol could reduce anxiety in people suffering from this disorder. Although, it is important to note that it is not clear if it helps reduce anxiety during a speech.
Huntington's disease
This inherited brain disorder affects movement, emotions, and thoughts. According to some research, daily cannabidiol intake does not improve Huntington's disease symptoms .
Chronic pain
Research indicates that taking cannabidiol may significantly reduce chronic pain and the need for certain opioids. Also, it has been proven that thanks to its anti-inflammatory effects it can relieve muscle aches or reduce pain effectively caused by injuries in some areas of the body.
Parkinson's disease
Preliminary information suggests that cannabidiol might decrease movement and some of the psychotic symptoms in people with Parkinson's disease .
Give up smoking
Current data on these issues mention that inhaling cannabidiol for about a week could decrease the number of cigarettes consumed in people who are in a process of not smoking.
Heroin, morphine, and other opioid withdrawal
Research suggests that taking cannabidiol for about 3 days may reduce cravings and anxiety in people with a substance abuse disorder. 
How does CBD medicine work?
The cannabidiol has antipsychotic effects , although not yet been able to verify the exact cause of that effect. However, CBD appears to have a factor that can break down a chemical in the brain that affects pain, mental function, and mood.
By not being able to break down the chemical we mentioned above and increase its level in the blood, it seems to cause a decrease in psychotic symptoms that are associated with disorders such as schizophrenia .
CBD in medicine could also block some of the psychoactive effects of THC and also appears to greatly decrease pain and anxiety.
Are there precautions for the safety of its use?
1. Ingested by mouth
CBD is possibly safe when administered or sprayed under the tongue correctly. In fact, the safety of a 300 mg dose of cannabidiol for up to 6 months has been previously reported. 
In addition, safe intake of the highest daily dose of 1200-1500 mg was reported for up to 4 weeks. It should be noted that a product with cannabidiol (Epidiolex) is tested in doses up to a maximum of 25mg / kg per day.
Regarding its side effects, some relevant ones such as dry mouth, dizziness, among others, could be observed. Signs of liver injury were even evidenced in some patients who used high doses of the cbd product mentioned above.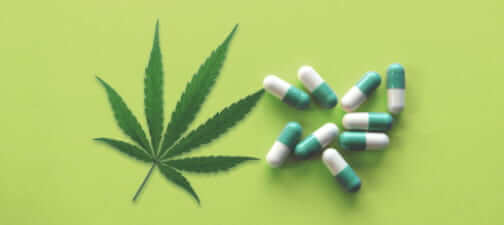 2. Application on the skin
Currently, no side effects have been found on the skin from the use of cbd creams . But, it has been observed that it has really favorable abilities to improve pain or other conditions in the skin.
Special warnings and precautions according to the medicine
Pregnancy and breastfeeding
According to tests, cannabidiol is not safe during pregnancy or breastfeeding. Some CBD products may be contaminated with other harmful ingredients that can harm the condition of the fetus or baby.
Kids
Some cannabidiol products are possibly safe when ingested by mouth at doses up to 25 mg / kg. Epidiolex is approved for use in certain children as young as 1 year of age.
Liver disease
People with liver disease may need a lower dose of cannabidiol compared to healthy patients.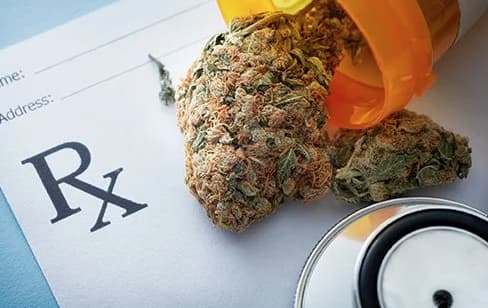 Parkinson's disease
Some preliminary research suggests that taking high concentrations of CBD might worsen some muscle movements and tremor in certain people with Parkinson's disease.
Current medical evidence for the use of CBD in disease
There are many clinical studies that show all the active principles and benefits that cannabidiol provides . They have even been trying to continue revealing the new medicinal and healing properties of cannabinoids in diseases. Therefore, there are currently many flattering studies on CBD medicine . 
What is the effectiveness of CBD according to the pathology?
The efficacy of CBD has been studied and proven in multiple clinical trials, showing true potential in medicine and in many pathologies. For instance:
Chronic pain

Autoimmune inflammatory diseases

Intestinal and cutaneous

Anxiety

Stress

Cancer

Depression

Neurological and neuropsychiatric disorders

Metabolic syndrome

Cardiovascular disorders