Beemine Lip Balm with CBD
The Balm Lip Balm Lip Beemine with CBD and beeswax is a balm CBD perfect to repair dry lips, irritated and soothe the terrible fevers.
Thanks to the wonderful benefits that honey has, along with the CBD that is currently very fashionable, the evils that your lips and skin have disappear quickly and you will be able to smile again without fear of breaking or hurting you.
The Beemine Labs brand is a company that contributes to the preservation of the environment, so all its products are not tested on abused animals and 10% of the income they receive is contributed to safeguard the bees.
On the other hand, its products such as Beemine Lip Balm with CBD , are made with 100% natural ingredients and certified by the EU. In addition, all its properties are dermatologically and scientifically proven.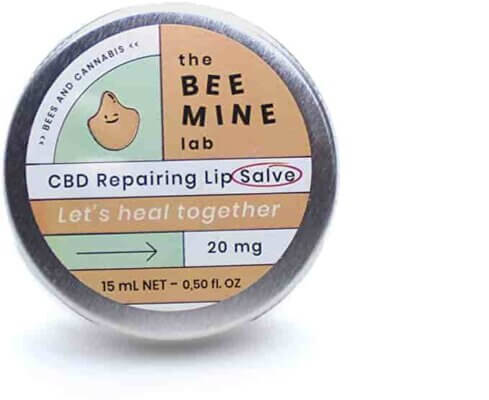 Features of Beemine Lip Balm with CBD
It is used in the same way as a normal lipstick. 

You should only apply gentle massages to the lips or those areas that are irritated or sensitive.

You will no longer fear the sun, cold or pollution, as it 

gives you a moisturizing, anti-inflammatory, soothing and anti-irritant effect.

You can use it during the day without problems.

It can be applied as a 

tattoo balm.

If you are going to use this product on dry areas such as feet and hands overnight, it is recommended to use socks or gloves.

The use of this product is 

legal in Spain

 due to its low THC levels.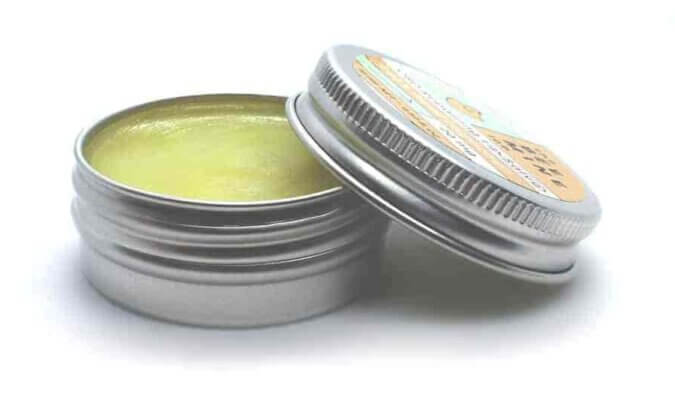 Benefits of Beemine Lip Balm with CBD
The Benefits of Beemine Lip Balm with CBD offers the following benefits to your lips:
Minimizes inflammation and pain in affected areas 
It significantly reduces inflammation, as it helps modulate the response of your nervous system . It also calms the itching .
Quickly absorbs and nourishes the skin 
All the elements that make up Beemine Lip Balm with CBD , help you regenerate and protect your lips from stress, sun, wind and dryness.
Repairs dry areas of the skin
Your skin will feel shiny again, nourished and with great relief in battered lips. Beeswax and cannabidiol extract act as an excellent antioxidant and contain the fatty acids you need for your skin to be healthy again.
It reduces herpes on the lips, helps you kill bacteria and fights free radicals . This allows your skin to be protected and free from contamination.
Components of Beemine Lip Balm with CBD
Avocado oil.

Grapeseed oil.
Vegetable oil.

Lemongrass oil.

Bee wax.

Cocoa butter

Tocopherol (sunflower).